Please feel free to print and distribute copies of our posters and information pieces. Or, volunteer to distribute materials in your area and we will supply you with professionally printed copies. If you are outside Muskoka, contact us and we will be happy to provide you with printed materials at cost.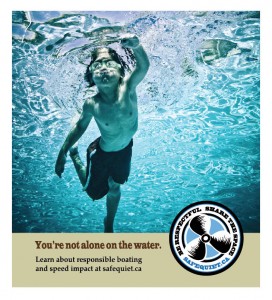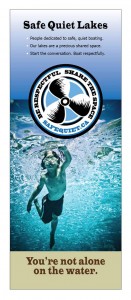 2014 – Boaters Code 20X30 weatherproof with TC
Swimmer Postcard
2014 – Safe Quiet Lakes – PSA radio
Safe Quiet Lakes – PSA – 2014 – Be Respectful -Share the Space
Safe Quiet Lakes Billboard sign on HWY 11 south of Bracebridge before Gravenhurst.
Another one is located on HWY 141 after Skeleton Bay on the way to Rosseau from Bent River.
Summer 2014